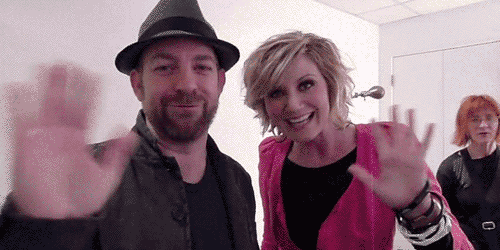 CREDIT:
tomycoffee
Comment To Be Added
Not sure if anyone uses LiveJournal anymore, but yeah, either comment to have me add you back or just plain add me without commenting if you choose.
Current Mood:

happy
Haven't updated in awhile. Hope everyone has been well! :)


My best friend, Melody has always been there for me. We met because of Sugarland but as of last year we started becoming really close because we were going through similar stuff.Things are getting better for us. We would uplift each other and when I would get a job rejection, she was always there to send me a good word. We met for the first time in July and that was SOOOOO much fun. We had lunch with a mutual Sugarland fan friend, but Melody and I became closer after that lunch. We text everyday. I enjoy and am grateful for her friendship.

Halloween marks one year since I moved to Orange County. There were some hardships, but I wouldn't trade this year for anything. I even sort of kind of dressed up! I love Halloween...mainly the candy, but dressing up is fun too. Fall is definitely one of my favorite times of the year, especially when it gets dark around 5:30pm. There is actually fall like weather in the OC, so I enjoy wearing my footie pajamas and zip up hoodies. Can't really experience that in La Quinta.
Wow, life has been such a whirlwind. I gained an awesome best friend named Melody and as of October 8...I am employed! Sales associate at Lane Bryant. As of...I dunno when, but you have to earn hours, so I work 2 days a week, unless I'm called in, up to 12 hours, so 3.5-4.5 hours each shift. It's hard...and I may need a second job, but I'm grateful that I do have a job. If I can acquire a second job, I'd love to work at another store in the mall.
Sharing the wealth for my fellow Sugarland fans. Here, you will find Sugarland's pre-TTSOL albums, Jennifer and Kristian's pre Sugarland material, Jennifer's Duets songs, songs Jennifer performed at Blackberry Farms, and songs Sugarland covered.
An (incomplete) list of my goals and dreams, in no particular order.
Move from Coachella Valley (October 31, 2012)
Complete college
Be a roadie for Sugarland
Overcome anxiety
Self teach myself the guitar
Self teach myself the keyboard
Get a breast reduction
Marry my crush, H.D.
Have a daughter named Jennifer Odessa
Own an iPod Touch
Own an iPad
Own an iPhone
Travel to all the European countries
See gay marriage legal in all 50 states
Ride a horse
Attend a live taping of Duets (Canceled, apparently. :( )
Attend a live taping of country music award shows
Attend a taping of CMA's Country Christmas
Attend a live taping of Hollywood related award shows
Attend a live show of Big Brother and Survivor
Lose about 40 pounds
Visit all 50 states (and collect a postcard, keychain, and T-shirt)
Go to Disney World
Go to Disneyland
Go to Universal Studios Hollywood
Go to Universal Studios Florida
Go to the Wizarding World of Harry Potter
Go on a cruise
Go to a Caribbean island
Own an expensive P&S camera
Own a Flip video camera
Attend multiple Sugarland shows, and be in the Sugarpit
Reach 400 followers on Tumblr
Have a Simpsons party (watch the first ten seasons of The Simpsons and eat Simpsons related food)
Relearn Spanish
Learn sign language
Have a video game party
Have a rocking new years eve party
Have a Harry Potter movie marathon
Meet Jennifer Nettles and Kristian Bush (May 25th, 2012)
Become friends with Jennifer and Kristian (A person can dream, right?)
Be a roadie for Sugarland
On May 25, 2012, I attended my first ever Sugarland concert in two and a half years! I had a sign that said "Please Call My Mom For Little Miss?" Jennifer picked my sign, and invited me on stage. Never in my wildest dreams would I think I would sit there with them on stage, while they played the song for my mom and I, who listened over the phone. Jennifer and Kristian are some of the sweetest, most kindest, most generous people ever and I just love them! It's like they knew of my situation, and wanted to make my night special.
What was the best night of your life so far, and what made it so special?
Seeing Sugarland for the first time on August 21, 2009. I spent about 10 hours in downtown Cleveland, couldnt hardly eat because I was so excited. Met some awesome people, including Miss (MRS) Annie Clements! She is a total sweetie-pie! And filing in was fun though it took like 20 minutes. 7:30pm came and they come on stage and for the next hour, I'm singing and dancing and having the time of my life. My throat was hurting afterward, but it was soooo worth it. I missed them in 2010, but I am trying my damnest to see them in August in Las Vegas, even if I have to sleep in the Greyhound terminal. I'm job hunting now and nothing has come up yet, but I am keeping positive something will.
Which nicknames have you given to your friends, and why? Have they embraced them?
I used to call my best friend Hazel Hazel Babe...I just started calling her that one day and it just stuck. At the time,we were super close, now I'm not sure how close we are now as we've had issues regarding her ex, but I'm hoping to call her that again.